The past few weeks have been exceptionally good for the cryptocurrency Bitcoin as the digital money has been breaking barriers and surging high in value. The hot and popular cryptocurrency has cleared a stunning $10,000 on Tuesday. There has been claims that the Bitcoin price is only a bubble by many financial analysts but it looks like the coin is breaking all barriers and is doing really well in the market. It is to be noted that, According to CoinMarketCap Bitcoin has surged to an extent of 875% for this year.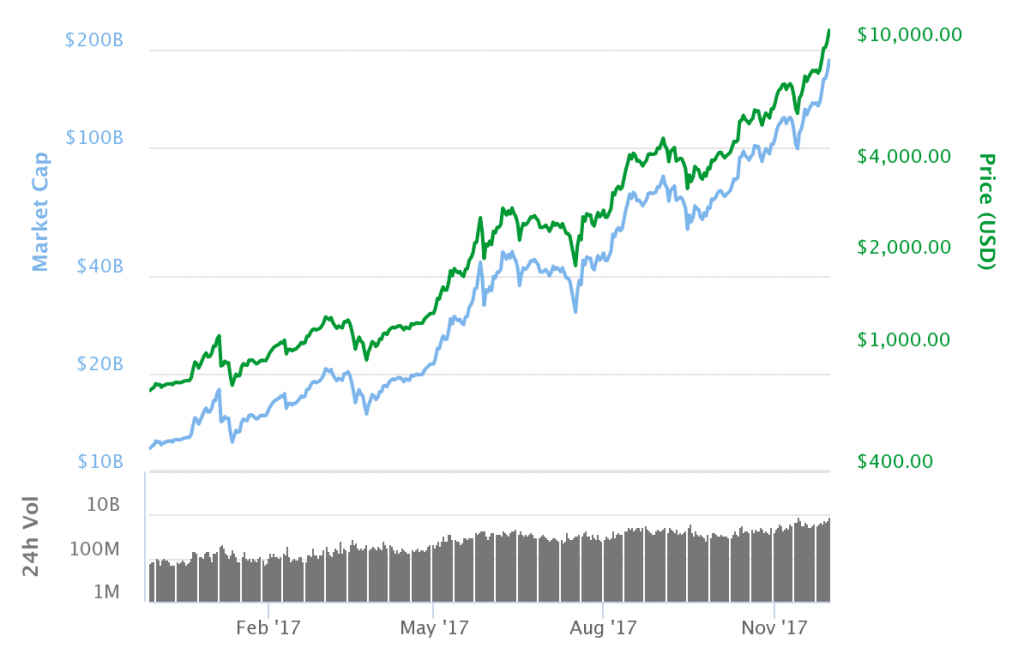 The currency has been seeing a surge in value for the past month and it has been on the high since theThanksgiving holiday. This growing value of Bitcoin has garnered much attention from investors all around the world and it is looked upon as the next big thing by many digital currency proponents. However, it does face some strong and stiff opposition from some financial tycoons as well.
There are some wall streeters who do not approve with the status and stardom of Bitcoin or any other cryptocurrency for that matter. JPMorgan CEO Jamie Dimon has come out in blatant opposition for the digital currency calling it worth only for criminals. Robert Shiller, who happens to be world famous economists believes that Bitcoin and cryptocurrencies are just bubbles and it would break anytime soon. Some also believe that the whole surge is a market manipulation act and that it should not be taken seriously.
On the other hand, there seems to be a significant group in the financial arena that is known to have accepted that Bitcoin is the next big thing. The world famous CME Group and Cboe Options Exchange have recently announced that it is going to list Bitcoin in its exchange.
Bartek Ringwelski, a Japan-based bitcoin exchange, told Business Insider that "2018 is the year when things start moving with regards to institutions moving into the market and dominating it." It can be seen that Bitcoin is reaching new heights in the coming weeks.