Chinese premier Xi Jinping and US president Donald Trump spoke over the phone about the deteriorating situation involving North Korea. Trump had earlier warned China through tweets as well as an interview to help US reign in North Korea and put a stop to its nuclear program. North Korea has been a China's ally for a long time, but their recent missile tests haven't gone down well with China.
The call initiated by Donald Trump took place on Wednesday even as a US aircraft carrier heads into the region. Xi Jinping stressed the need to avoid conflict in dealing with North Korea. Chinese state news agency Xinhua reported that Xi Jinping told Donald Trump that the matter should be solved through peaceful means.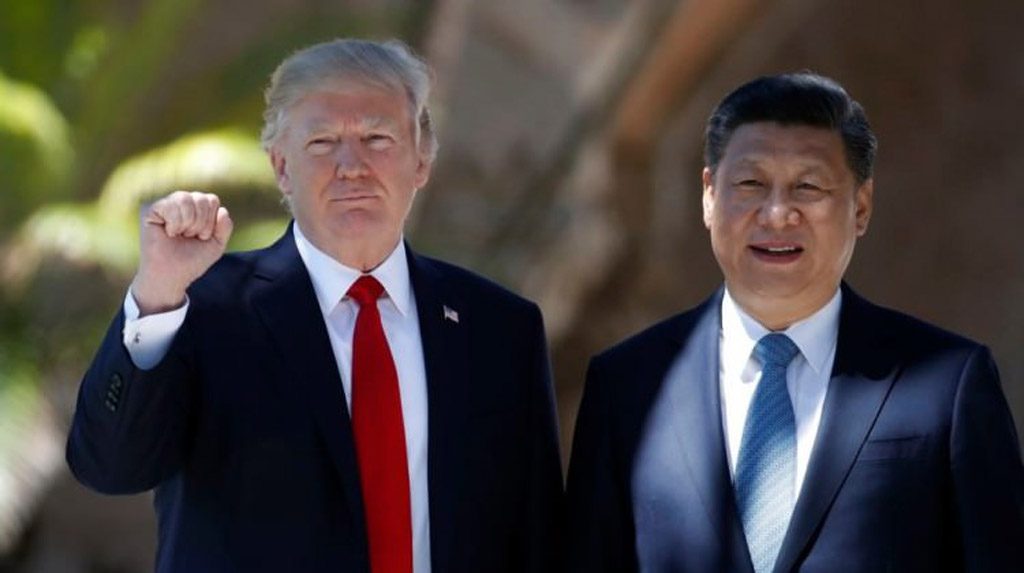 The situation involving North Korea has been going from bad to worse in the recent time as the country tested missile after missile since the beginning of this year. There are concerns that more missile tests might be conducted in the near future. Trump sent what he calls an "armada" to a mission led by the aircraft carrier Carl Vinson. Reports suggest that the Japanese Navy would be joining the US navy armada off the Korean coast for a joint exercise.
During a recent interview with Fox Business Network, President Trump criticized the actions of North Korea in context of their ever growing nuclear program. "We are sending an armada. Very powerful," Mr Trump told the television channel. "We have submarines. Very powerful. Far more powerful than the aircraft carrier."
The armada sent to Korean peninsula is meant as a show of force to deter any further missile tests by North Korea. On Saturday the country is celebrating the 105th birth anniversary of Kim Il-sung, grandfather of current leader Kim Jong –un and also the founder of North Korea. This event might be used to showcase the country's nuclear power by either staging a nuclear weapons test or a missile launch. Anything of that nature is in direct contradiction to the wishes of both the US and China.
Though North Korea is China's ally, their actions aren't finding many favors with China. A recent editorial by Global Times, one of China's most prominent state run newspapers, said that China would support further UN sanctions against North Korea, including strict cutbacks on oil exports to the country if North Korea conducted any nuclear tests.
(Writing by Ananya Dutta; Editing by Zainab Asif)