In the last week, severe cold storms have hit the United States, which had consequences for Bitcoin miners. The -45 degrees in certain areas affected power usage, meaning that some bitcoin mining farms were without electricity, which is necessary for the functioning of mining hardware.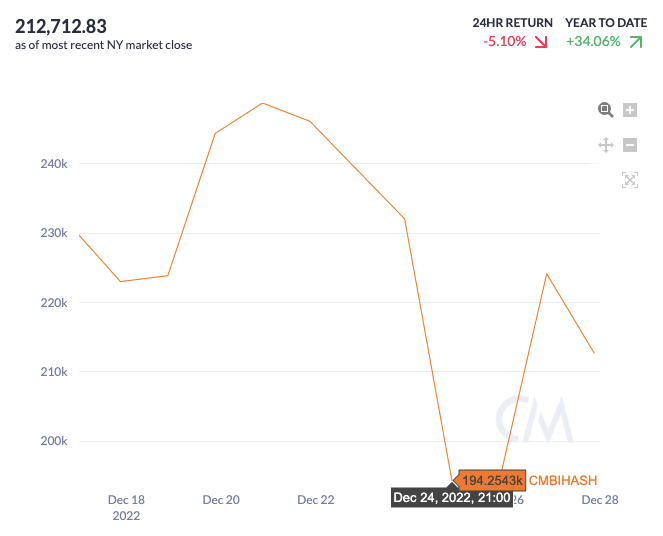 Given the circumstances, some bitcoin mining companies, such as Riot Blockchain and Core Scientific, had to stop operations. According to CoinMetrics data, the hash rate on the Bitcoin blockchain was down approximately 16% from previous levels over the weekend.
Due to extreme cold weather sweeping across the eastern and southern half of the US, we will be participating in multiple power curtailments to help stabilize the electrical grid. BTC production is expected to decrease during this time.

Wrap up and keep warm everyone. ? pic.twitter.com/WGRgXp5tDB

— Core Scientific (@Core_Scientific) December 23, 2022
Due to the extreme weather conditions in #Texas, we will be closing down our Rockdale Facility to ensure the safety of our team members. Stay tuned for updates.

— Riot Blockchain Inc. (@RiotBlockchain) December 21, 2022
However, this did not affect the Bitcoin price, which has remained constant and is currently trading between 16,500 and 17,000 USD (at the time of this reporting).
According to the Cambridge Center for Alternative Finance's CBECI, the United States currently boasts approximately 37% of the worldwide bitcoin hash rate, the largest amount in the world.