Google just launched similar items feature for Google Image Search, this feature will be available on the Android Search App as well as mobile web search. This feature will help users find products that caught their eyes in photos. This is a good feature from the point of view of both users and retailers.
A seller can attract potential buyers who are searching for items to buy that include lifestyle products that a retailer sells. For the users it's useful because the feature helps them browse and locate lifestyle products that they are interested in. As of now this feature is available for handbags, sunglasses and shoes. However in the next few months it will also cover other apparel and home and garden categories as well.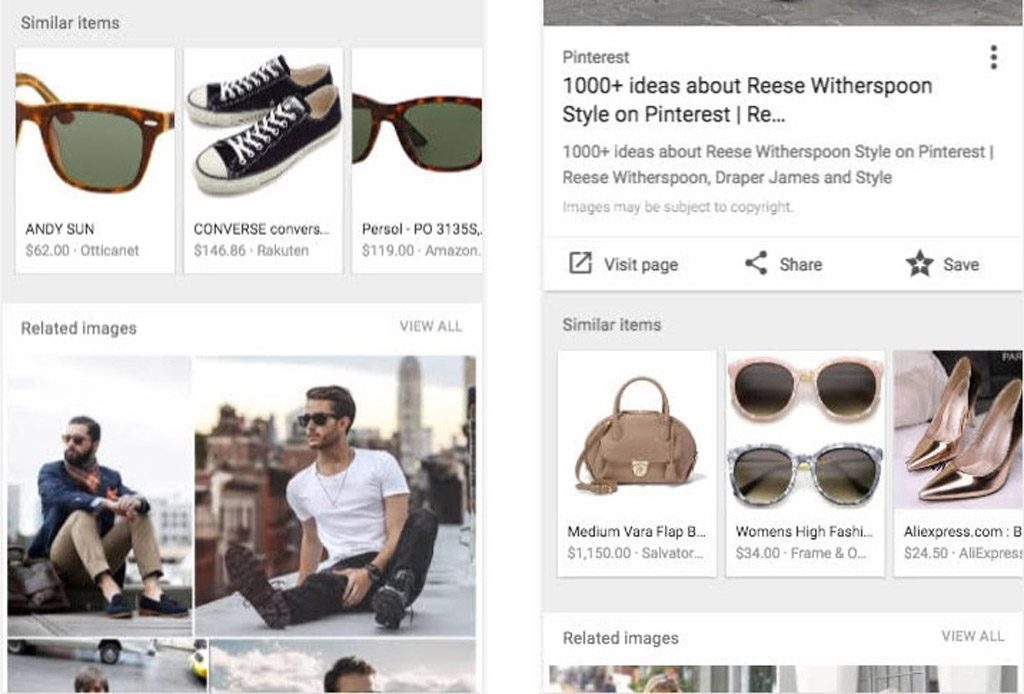 A seller will need to add and maintain schema.org product metadata on their page to become eligible for similar items search. The schema.org product markup helps Google find product offerings on the web and give users an at-a-glance summary of product info. A seller will need to ensure the freshness and accuracy of their product information so that potential buyers can easily find the relevant items they are looking for.
Things a seller needs to do to ensure eligibility for similar items feature:
The products on offer must have schema.org product markup which should include an image reference. The products which have name, image, price & currency, and availability meta-data on their host page are eligible for similar items.
The seller should verify the correct formatting of product markup by using Google's Structured Data Testing Tool.
The seller can see their images by issuing the query "site:yourdomain.com" It can take up to a week for Googlebot to recrawl a website.