Italian parliament approves the bill that contains tax imposition of 26% on profits from crypto trading from 2023. This tax is imposed on crypto trading profits that exceed 2,000 euros during the fiscal period.
The new measure also sets a replacement tax on gains for investors, which appears to be an incentive for the disclosure of profits with cryptocurrency.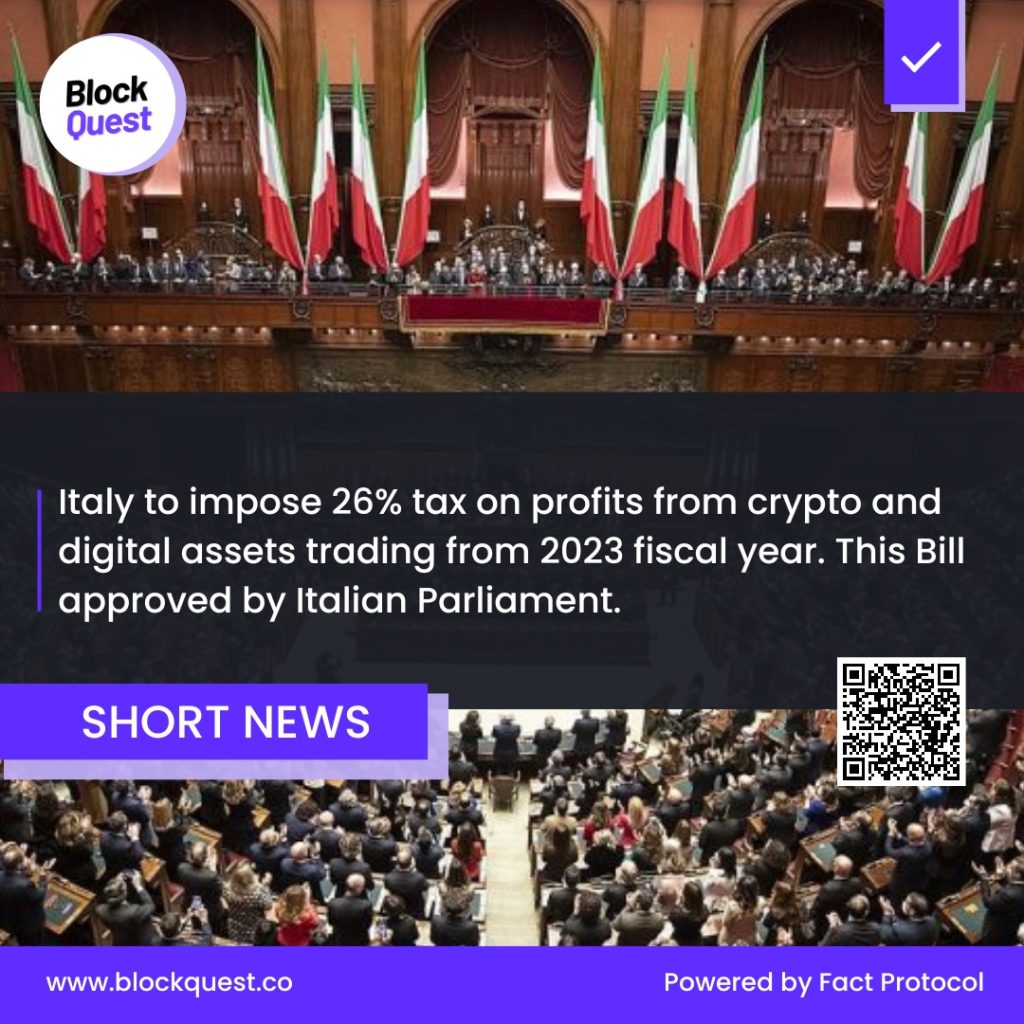 If declared, the tax is 14% of the value of assets acquired as of January 1, 2023, rather than the purchase price. Because the market has been bearish for several months, taxpayers may benefit from this disclosure plan to decrease their tax liability.
Losses from crypto investments can now be deducted from profits and carried forward to future years, according to the new regulation.
The 387-page Italian budget bill also legitimizes crypto assets by describing them as a digital representation of value or rights that may be exchanged and stored digitally using distributed and/or similar ledger technology.
This regulation is, in reality, ahead of European Union's MiCA implementation. MiCA (markets in crypto assets) is an EU-wide crypto law that intends to better safeguard investors and prevent the exploitation of crypto assets while remaining innovation-friendly in order to keep the EU attractive.
Image: By Quirinale.it.