The 2017 edition of Adobe Symposium – Adobe's annual event for digital marketing professionals – concluded in the financial capital of India, Mumbai. The event witnessed an exchange of whole plethora of ideas among leading digital marketing experts from around the world and aspiring professionals. Though many strategies were discussed, the main theme of the event was based on transforming business and enhancing customer interaction through digital experiences. The event took place at Grand Hyatt, Mumbai.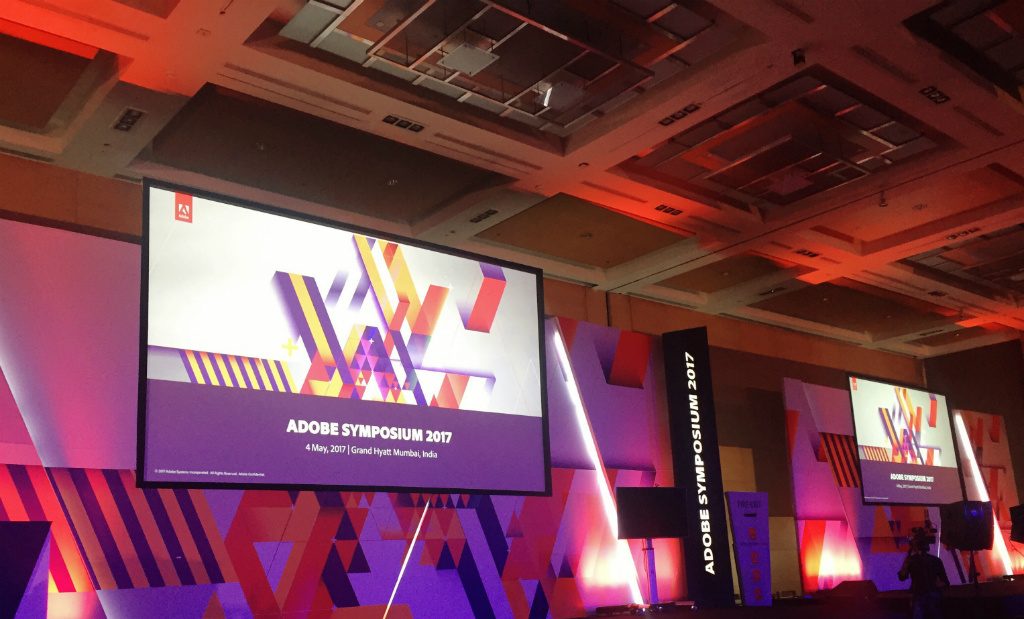 Beginning with a keynote speech from Shantanu Narayen (CEO, Adobe), the programme had top thinkers and speakers including Himanshu Kapania (MD, Idea Cellular Ltd.), Paul Robson (President, Adobe Asia Pacific), and Sanjay Behl (CEO, Lifestyle Business Raymond Limited). Some proven case studies and most innovative ideas of the digital marketing realm were revealed at the event. Speakers touched on the subject of delivering exceptional customer experiences in today's ever-competitive market with increasing customer expectations, and emerging technology. Saina Nehwal, country's professional badminton player, and Vir Das, actor and standup comedian, also spoke at the event about how digital technology has impacted their personal branding and the role it plays in today's world.
Just ahead of Adobe Symposium 2017, the company had launched Adobe Experience Cloud that consists of the newly launched Adobe Advertising Cloud, Adobe Marketing Cloud, and Adobe Analytics Cloud. The event drew over 1000 industry leaders and digital marketing experts.
Adobe had even organized a pre-conference training for the attendees to learn tools and techniques, and gain valuable insights.The event involved sharing of strategies and best practices concerning various verticals of digital marketing, including cross-channel marketing, data-driven marketing, and customer experiences through and through. The pre-conference training took place on 3rd May; just a day before the main event.
A number of breakout sessions were held on programmatic advertising, cross-channel marketing, customer experience, and retail/ eCommerce. The event was not just for digital marketers, but was also focussed on advertisers, campaign managers, publishers, analysts, social marketers, content managers, and marketing executives.
Every year, this symposium sets a platform to share the best practices and trends in digital marketing to create better customer experiences, introduce industry professionals to the new tools and trends, and to show how adobe technology is being used by companies to create custom campaigns, manage content and assets and gain deep insights into their customer base.
(Reporting & Editing by Mohith Agadi; Writing by Zainab Asif)