Apple's new retail store in UAE opened in the Dubai Mall it is the third Apple store in United Arab Emirates and it was the first store in the Middle East that saw the newly launched "Today at Apple" event. The Apple Dubai Mall is located in downtown Dubai and commands an impressive view of Burj Khalifa. The mall features massive windows and is located right above the Dubai Fountain.
The building is two storied and quite impressive; it has many similarities with Apple Union Square and other newer Apple stores. The building comes equipped with solar wings made from carbon fiber and a 186 feet curved storefront.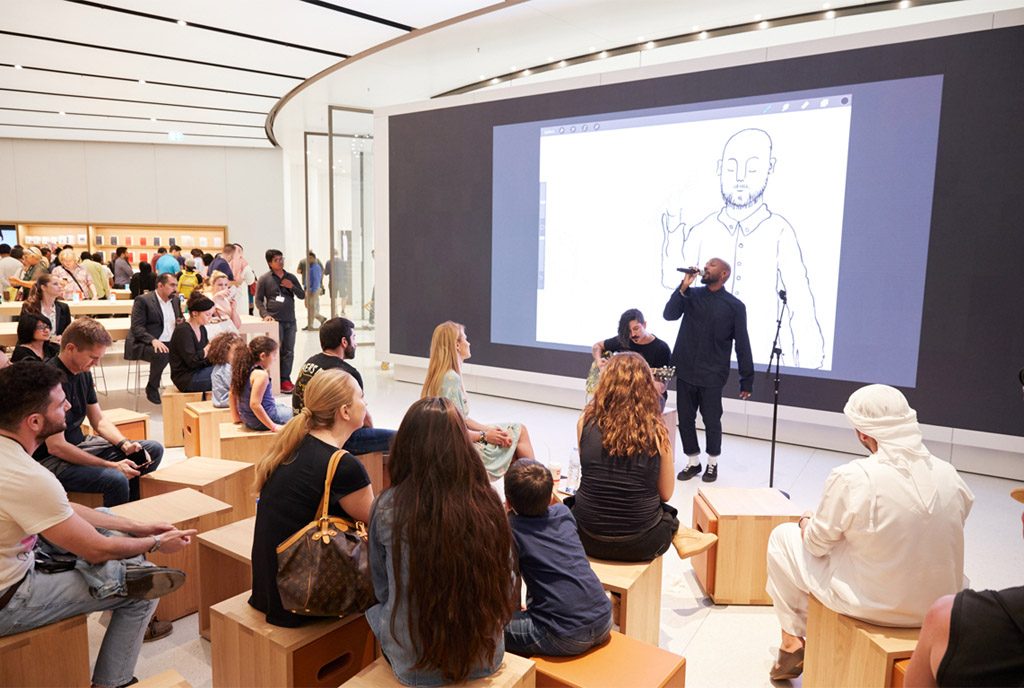 The "Today at Apple" programs started off very well. These sessions focus on art, design, coding, and music etc. things that interest Apple users. This feature was first introduced in San Francisco in 2016 but recently it was announced that Today at Apple will be available at all Apple stores globally. The launch of the new store saw thousands of customers flocking in to take part in the event, local musicians also performed at the event.